Business process outsourcing (BPO) and scaling a business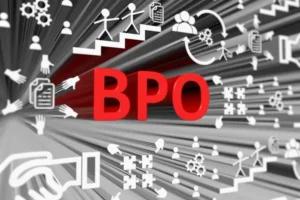 go hand in hand when companies want to grow and expand. Scale-ups provide opportunities for better productivity, more jobs, and an increase in revenue. BPO is one of the best ways to scale your business, as it helps companies scale with minimal overhead costs and effort.
Below are eight ways you can scale your business using BPO.
Administration
Administrative work is an essential company function. It keeps businesses running smoothly from one day to the next. However, some companies grow beyond the capacity to handle administrative responsibilities themselves.
You should consider outsourcing your administrative department to a BPO company with the expertise to handle the workload and required tasks. Hiring an external party to manage the day-to-day clerical duties allows your employees to focus on other aspects of the business to help you grow.
Marketing
Many website visitors aren't ready to commit to companies' products or services. That means increasing your sales and profits requires optimizing conversions. If you're unsatisfied with your analytics showing traffic to your website without gaining new customers, boost your conversion rate with an experienced marketing team.
You can outsource an entire marketing department with the expertise to use product reviews, social media platforms, and other methods of turning leads into paying customers. Instead of wasting money and time on ineffective solutions, your BPO company can implement proven strategies tailored to your business's needs and goals.
Customer Service
Customer service is the backbone of an efficient and successful company. Responding to inquiries and returning phone calls isn't enough to attract and retain customers. You must prioritize each person you speak to so they remain loyal to your company. One bad experience is all it can take to lose someone's business.
Your outsourced customer service department can run 24/7. By offering availability any time or day of the week, your customers will feel like you care about them. Knowing they can call and speak to a live person whenever they want establishes trust and builds a solid relationship.
Outsourcing your customer service department gives your receptionist and other employees a break. A customer-facing function requires skill and experience. When you hire a BPO company, your customers will receive quality customer service and ongoing communication from a dedicated team.
Lead Generation
Lead generation is more complicated than people realize. It is a time-consuming and technical process. Failing to secure quality leads and convert them into actual customers affects how far you can go in scaling your business.
You might think you can save money with in-house lead generation. However, you must consider the trickle-down costs you might incur. When you outsource lead generation, you don't have to pay a sales team or buy the office equipment they need to do their jobs. The BPO company can handle all of that and generate viable leads.
Income Stream Automation
Creating income streams to keep your business running and take it to the next level is challenging while juggling multiple clients and projects. Multi-tasking doesn't produce results. You can't be the content creator, employee trainer, operations manager, and business promoter without letting details fall through the cracks or completing tasks less efficiently.
Automation eliminates errors, boosts efficiency, and encourages revenue generation. You can spend your time on the responsibilities most vital to operations instead of worrying about menial or time-consuming projects.
Inventory
Analyzing and ordering inventory is tedious. Although essential to your business, inventory isn't something you or your employees should manage.
Errors can lead to serious issues, causing customers to do business with someone else. The problem spills over into other aspects of your company, preventing you from growing.
An outsourced inventory and fulfillment center can handle every detail of your inventory and streamline the process.
Content Marketing
Attracting your target audience and forging a connection is essential to content marketing. You must know how to reach the customers likely to use your product or service. Expanding your reach and scaling your business can be an uphill battle if you don't know the right strategies.
A BPO company can provide the content marketing team you need to create content that will attract visitors to your website, social media accounts, and other platforms. Informative and interesting content can generate quality leads and bring in new customers, increasing your revenue. Financial Analysis Some business owners can't afford to hire a chief financial officer (CFO). They often handle the analysis themselves or hand the task to an administrator. However, that prevents you from managing the most critical aspects of your business to scale your company. It also creates the risk of significant errors that negatively affect your finances.
Consider outsourcing the analysis to people accomplished in financial analysis to mitigate your risks and foresee potential financial issues before they arise. You can create an advanced plan to save your business from financial ruin.
Learn More About BPO to Scale Your Business
Outsourcing is beneficial for many reasons. One of the primary benefits is scalability. At Peak Outsourcing, we have over a decade of experience helping our customers maintain daily operations, generate revenue, and grow their businesses. Call 833-831-7325 or contact us online now to learn more about our outsourcing services and what we can do for you.
Related Posts: