Blogging is essential to businesses in today's technological world. It attracts and engages your target audience while increasing traffic to your website and promoting your brand.
However, many companies don't spend the necessary time to create and upload informative and compelling blog posts. After completing other tasks, business owners write a quick post without much thought. Or they end the day without blogging about their product or service, assuming it won't matter much.
The benefits of blog outsourcing to a business process outsourcing (BPO)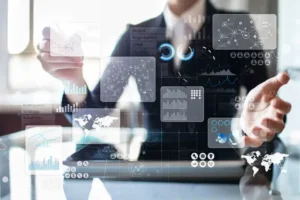 company start with saving you time, money, effort, and headaches. You can focus more on daily operations by allowing an experienced professional to take over.
Here are the five primary benefits of blog outsourcing to a BPO company.
Maintain a Publishing Schedule
Growing a business requires hiring new employees and delegating various responsibilities. However, many business owners forget about blogging. It is often at the bottom of a priorities list. The problem is that blog posts are as necessary as other aspects of operations.
Blogs are successful when posts appear regularly with high-quality and engaging material. A BPO specialist can publish content on a schedule to ensure your blog is consistent. They keep traffic flowing to your website by constantly engaging your target audience.
Save Time
You can erase blogging from your to-do list when you hire a BPO company to take over. If one of your in-house employees manages the blog, hiring a BPO company will free up their time to focus on more important responsibilities.
Running a business is complicated. It requires overseeing multiple departments and tasks. However, when you outsource your blogging, that's one less job you have to worry about. An experienced professional doesn't need much guidance from you. You only need to inform them of what you want in a blog and let them run with it.
Cost-Effective
You might worry about the additional expense of hiring a BPO company. Many business owners believe hiring an in-house blogger will save them money. However, employing a full-time writer requires providing an hourly or salary wage, healthcare coverage, and benefits. You might also have to purchase a desk and office equipment.
When you outsource to a BPO company, all of those expenses that come with an in-house writer go away. The professionals you hire already have dedicated workstations and the necessary equipment to do their jobs. Instead of hiring and training an employee, you save money by allowing an experienced blogger to do what they already know how to do.
Find the Skills You Need
Writing might not come easy to you despite your other talents as a business owner. Struggling to create engaging content is common when blogging is handled in-house. When you outsource your blog, you get a team of skilled writers who are familiar with the aspects of a successful blog, such as:
Engaging titles and effective wording in the body of the blog to keep readers engaged and inform them about your company
Using the right keywords and phrases to reach a wider audience
Staying up to date with trends
Creating exciting content to keep visitors on the page longer and drive traffic to other parts of the website
Minimal Oversight
Outsourcing your blog might seem like more work than is necessary. Someone else does the writing for you, but they must understand your industry, goals, brand, and other aspects of your company to create effective content. That means you must provide clear instructions on what you're looking for when you hire a BPO company. Typically, many business owners decide against outsourcing because they believe it will require more work for them.
However, outsourcing comes with minimal oversight. You must communicate exactly what you want out of your blog when you initially hire a BPO company. You should also check in regularly to ensure the bloggers maintain your company's voice.
Other than that, you don't have to worry about managing your blog. One of the benefits of blog outsourcing is that BPO specialists can simply follow instructions and use their extensive knowledge to publish the types of blogs you're looking for without constantly reaching out to you for direction.
Get Help with Your Blog
Blogging has never been easier with the availability of outsourcing solutions. Hiring a BPO company to manage your blog can expand your online presence and increase customer engagement.
At Peak Outsourcing, our team of experienced and skilled bloggers can publish premium content to help promote your business and boost your customer base. If you want to learn more about how we can help with your blog or the other BPO services we offer, call 833-831-7325 or contact us online today.
Related Posts: