Business owners must proactively approach their lead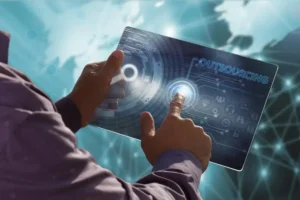 generation strategies. Outsourcing is an effective method of generating qualified leads and converting them into paying customers. It saves time by delegating tedious tasks to a third party. You may be wondering how outsourcing saves time when it comes to lead generation. Instead of researching lead generation programs, training new employees, and analyzing data, a business process outsourcing (BPO) company can do the work for you. That gives you more time to focus on essential aspects of running your business.
Below are ways in how outsourcing saves time when it comes to lead generation and working with a BPO company.
Focus on Core Competencies
Lead generation is an ongoing project. You must continually generate leads to expand your customer base and grow your business. The process takes your employees, IT department, and marketing personnel away from other responsibilities. Instead of focusing on their primary functions, they must dedicate their time to other tasks.
When you outsource lead generation, your in-house employees can focus on their core competencies. It improves efficiency and productivity. It also allows your team to be creative and direct their efforts toward projects more aligned with your company's goals.
Knowledgeable and Experienced Specialists
Outsourcing your lead generation to a BPO company means you'll have team members with the necessary experience to get the job done correctly. When you hire in-house staff, they might require training to learn about the industry and how to generate qualified leads. Training them takes you away from other operational duties. Delegating the training to an employee takes away their valuable time.
A BPO company already has a team of lead generation experts. They can provide professionals with knowledge of your industry and the necessary training to generate the leads you want. You can have peace of mind knowing your new team will work to meet your goals and offer the support and guidance you need during the process.
Test New Tactics and Strategies
As a business owner, keeping up with your changing industry is crucial. You might want to try new lead generation strategies to determine which is suited to your needs. However, that means you must research different approaches and learn how to incorporate them into your current lead generation strategy.
Outsourcing allows you to take a hands-off approach. You'll quickly learn how outsourcing saves time when it comes to lead generation. When you hire a BPO company, communicate your goals and let the team of professionals do what they do best. They can use their resources to determine what works best for your business. They won't waste your time by notifying you of every method that doesn't work. Instead, they will inform you of the strategies that can achieve your goals and show you the results so you can decide if you want to continue with those lead-generation tactics.
Try Different Technologies
Innovative technologies can take your lead generation to the next level. You must utilize these technologies to streamline the process and stay ahead of the competition. However, trying new technologies costs money. You can avoid investing in technology that might not work by hiring a BPO company.
When you outsource your lead generation, tell your team which technologies you're interested in, and they can test them for you. They will provide feedback on the ones that can benefit your company and which you should leave behind. That way, you can select from quality technologies someone else has already tested without spending time reviewing the available options yourself.
Saving Time Can Also Save Money
When you hire an in-house lead generation team, you must dedicate your days to reviewing resumes, interviewing candidates, setting up workspaces, and training new employees. It's time-consuming and costly. Directing a team takes up time you could use to grow your business. It also costs money.
Outsourcing lead generation means you don't have to worry about the cost or time of overseeing staff. You can communicate exactly what you want from the service, but the day-to-day management isn't your responsibility. Someone else will guide the team on what to do so they work toward your goals. You also avoid spending money on office equipment, computer programs, and employee salaries.
Focus on What Matters with Lead Generation Services
When you're a business owner, time is of the essence. You have a limited number of hours each day to operate your business efficiently and effectively. Generating leads is essential to acquiring new customers, improving sales, and increasing revenue. However, committing part of your schedule to lead generation or delegating the task to an essential employee might result in more problems than solutions.
At Peak Outsourcing, our lead generation specialists know how to get results. Consider how outsourcing saves time for your business when it comes to lead generation, and let our team take over so you have time to strategize ways to take your business to the next level. Call 833-831-7325 or contact us online to learn more about our outsourced lead generation and our other BPO services.
Related Posts: