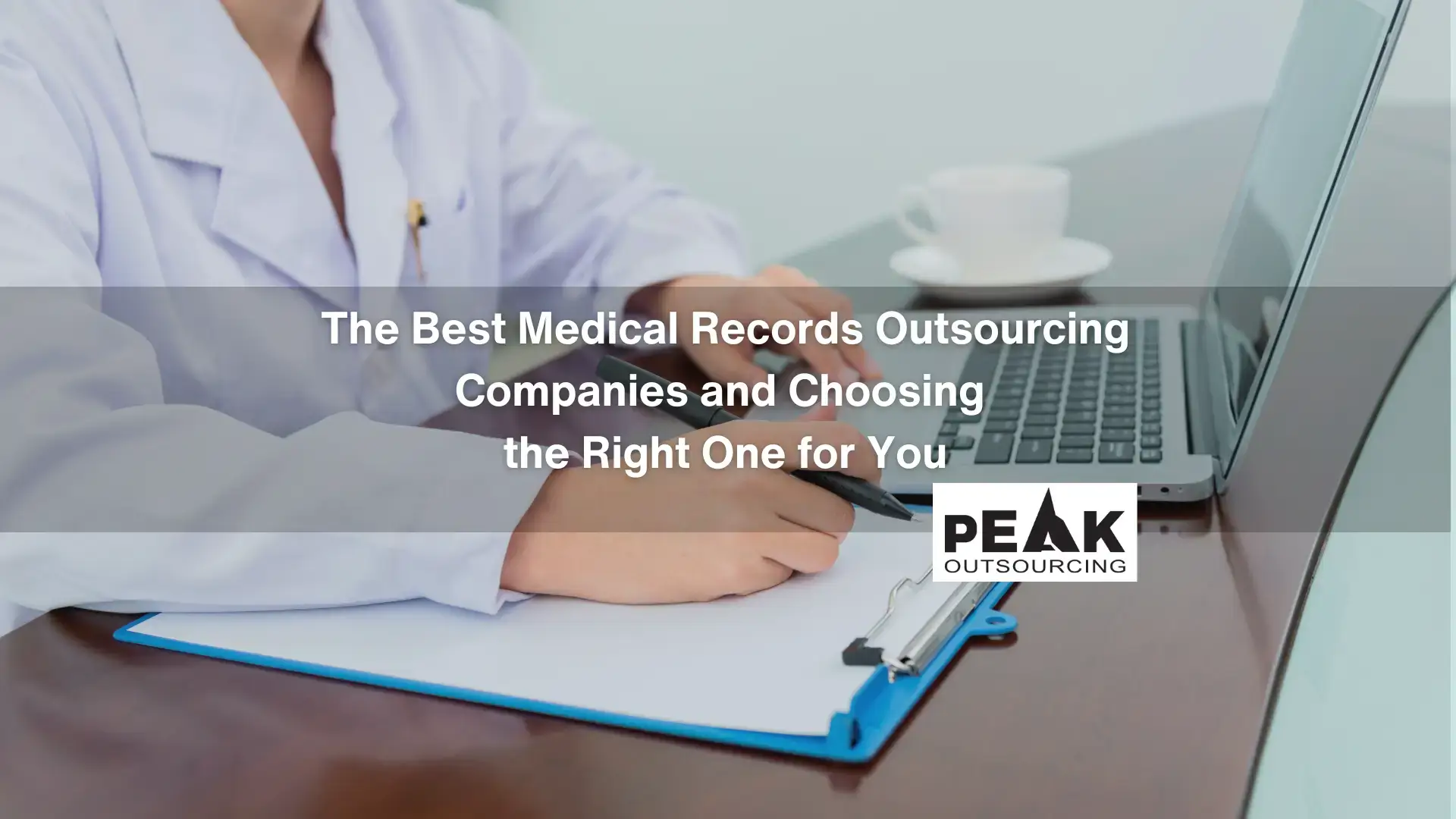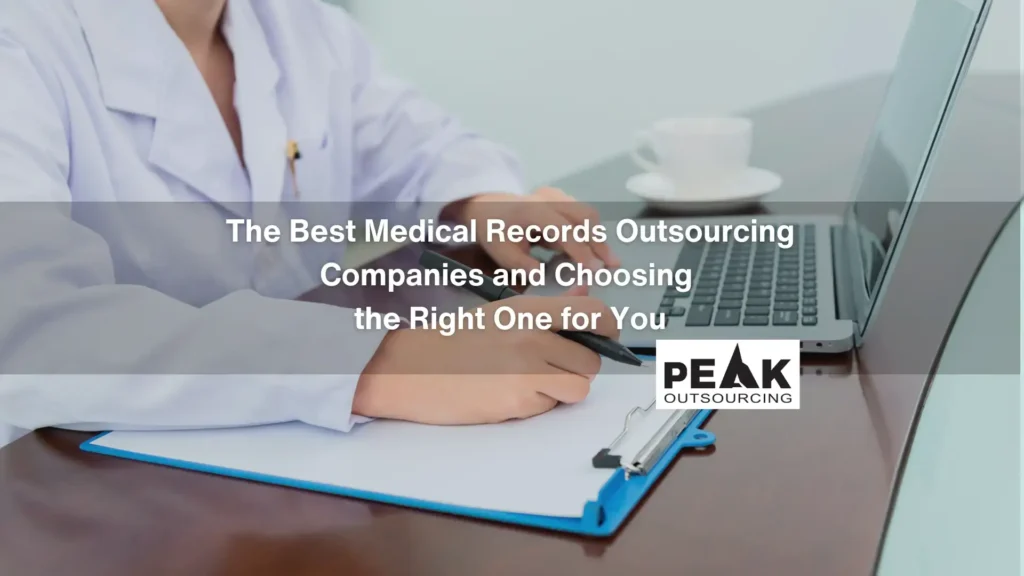 Medical records outsourcing has revolutionized how clinics, hospitals, and medical institutions operate. And with numerous companies offering these services, choosing the perfect fit might seem daunting. Luckily, we've got your back. As global leaders in the records retrieval field, Peak Outsourcing knows what it takes to manage and gather these sensitive documents. Below, we've compiled some tips for choosing the ideal medical records outsourcing provider for your needs.
Look for Industry-Specific Knowledge and Experience
Medical records are more than just data; they're a lifeline for healthcare providers, lawyers, hospitals, and others. When choosing a medical records outsourcing provider, here's why industry-specific expertise is non-negotiable:
Regulatory Compliance: An experienced provider ensures that records meet stringent standards, from HIPAA in the U.S. to GDPR in Europe.
Precision Matters: Medical jargon is complex. You need a partner who can accurately transcribe and manage these sensitive documents.
Data Retrieval: In healthcare, every second counts. Swift access to records can be vital in helping doctors treat their patients.
Security Is Key: Patient confidentiality and data protection are paramount. Experience in this complex field helps reduce the chances of data breaches.
Staying Updated: The medical field evolves rapidly. Top outsourcing providers invest in continuous training.
A Short Turnaround Time Is Key
When we talk about medical records, the ability to access them promptly isn't just a matter of efficiency—speedy access can impact patient outcomes, legal issues, and more. Here's why the speed of retrieval is a crucial factor when choosing a medical records outsourcing partner:
Enhanced Patient Care: Immediate access to a patient's medical history can streamline diagnoses and treatment plans, ensuring the patient gets the proper care without unnecessary delays.
Legal and Compliance Needs: For legal cases or audits, swift record retrieval can be the difference between compliance and costly penalties.
Operational Efficiency: Quick turnaround reduces administrative lag, ensuring that healthcare professionals can focus on providing quality care.
Boosted Patient Trust: When patients know their doctor can access their records promptly and securely, it enhances their trust in the healthcare provider.
Competitive Edge: In the business of healthcare, efficiency can set a facility apart. Rapid record retrieval can improve a provider's reputation and patient satisfaction.
Balancing Cost and Quality in Medical Records Retrieval
Cost is a crucial factor for any organization, and it plays a significant role when choosing a medical records retrieval company. However, it's essential to understand that while saving money is important, prioritizing the cheapest option might cost you more in the long run. Here's why:
Compliance Concerns: The medical industry is bound by strict regulations. Opting for a cut-rate service might mean they cut corners in adhering to these rules, leading to potential legal ramifications.
Accuracy is Non-negotiable: In the realm of medical records, a single error can have significant and possibly devastating implications. Cheaper services might not invest in the necessary quality checks, leading to mistakes that can affect patient care or even lead to misdiagnoses.
Efficiency Trade-offs: A reduced price tag might come at the cost of slower turnaround times. Delays in retrieving crucial records can hinder operations and patient care.
Data Security Risks: More affordable services might not invest in state-of-the-art security infrastructure, leaving sensitive patient data vulnerable to breaches.
Hidden Costs: Sometimes, the initial savings from a cheaper provider can be overshadowed by unexpected fees or the costs associated with fixing errors and oversights.
Don't Forget About Customer Service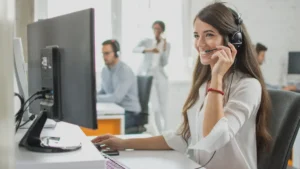 When you're immersed in the technical and compliance aspects of medical records retrieval, it's easy to overlook the importance of customer service. Here's why choosing a company that prioritizes top-tier customer service is not just beneficial but essential:
Clear Communication: Retrieving medical records can involve intricate processes. Hiring a company with excellent customer service ensures you're kept in the loop every step of the way.
Prompt Issue Resolution: No matter how proficient a company is, issues can arise. A company with a dedicated customer service team can swiftly address any issues that emerge.
Personalized Service: Every healthcare provider has unique needs. Companies that prioritize customer service are more likely to tailor their offerings to meet your specific requirements.
Trust and Reliability: Consistent, friendly interactions foster trust. Knowing you can count on your retrieval company to be there, listen, and assist when you need them most creates a foundation of confidence.
The Peak Outsourcing Advantage
With call centers in Belize and the Philippines, Peak Outsourcing is at the global forefront of medical records outsourcing. Our seasoned team guarantees precision, compliance, and security for every client. Call 1-866-792-0580 now or complete our contact form to speak with our sales team.