With BPO (Business Process Outsourcing), an organization can have a flexible workforce that scales with the business and adjusts to market demands as needed. In the absence of outsourcing, companies can get into cycles of hiring and firing in-house talent. However, the use of BPO allows business owners to get the help they need when they need it. They can then adjust based on needs and budget.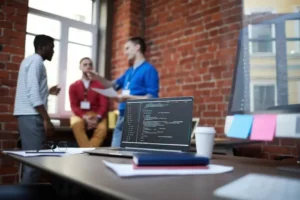 By definition, business process outsourcing fits the needs of your business, even as they change. While you may know this works well for fields like human resources and customer service, you might be wondering if you could put this to use in construction. The short answer is that you can. Let's look in depth at the advantages of BPO in construction, how to make the best use of BPO in your organization, and more.
Overview of Construction Outsourcing Services
Organizations can use BPO services in all four of the primary stages of the construction process: design, tendering, actual construction, and the handover or warranty stage. During the design stage, you can use outsourcing for staff, such as mechanical and civil engineers and draftsmen.
During the tendering stage, you'll need administrative support to handle things like preparing budgets, analyzing engineering plans, and making your final bid. Outsourced staff such as schedulers, bookkeepers, and buyers can help streamline the process.
During actual construction, you can make use of administrative support staff and draftsmen to take care of tasks such as scheduling, planning, invoicing, and payments. Finally, during the handover stage, BPO staff like administrative coordinators and draftsmen can handle client change orders and close out accounts.
Advantages of BPO in Construction
With tight profit margins and raw material costs on the rise, construction firms have an urgent need to innovate in order to stay ahead. Many firms struggle to remain sustainable while increasing capacity, recruiting and retaining staff, and keeping costs down. Outsourcing is the best way to achieve all these goals at once.
Construction projects hinge on many stages, most of which companies can subcontract out to save on costs. According to information from National Academies, the construction industry has already been making wide use of outsourcing services for many years, especially when it comes to engineering work.
Most construction firms could benefit from BPO. For many firms, outsourcing is what allows them to bid for bigger jobs. Another obvious benefit is in added efficiencies. Once certain areas of the project are outsourced, management has the chance to strategically focus resources elsewhere and even expand their overall capabilities.
How to Make the Best Use of BPO in Construction
Deadlines and time demands often dominate construction projects. This can lead to hiring staff that doesn't meet the needs of the organization. Outsourcing your recruiting can help you to avoid this problem entirely.
Recruitment costs always come with some risk, especially when regular growth or decline happens. Instead of having to eat the costs of recruitment and spend more on training staff you might not be able to retain, you can have an outsourcing company handle recruitment for you.
BPO saves you time in both hiring and construction. Instead of spending time and energy on sending out job listings and interviewing candidates, a BPO company can handle all of these steps for you. Many construction firms suffer vacancies even up to the construction stage, but an outsourcing company might prevent that from happening.
Challenges of Outsourcing in Construction
While business process outsourcing provides many benefits, some challenges do exist. One of the biggest challenges in outsourcing construction work has to do with access and control. Depending on the role you're filling, the contractor might not work onsite. And while you can provide direction to outsourced staff, you may have less control over their day-to-day operations than you would an in-house employee.
Another challenge has to do with communication, especially when outsourced staff works remotely. But with the right outsourcing company, a construction firm can benefit from the added agility, flexibility, and availability that outsourced staff can bring to any operation.
Peak Outsourcing Can Adjust to Your Needs
At Peak Outsourcing, we understand the challenges of incorporating outsourced talent into your workflow. We also believe in the benefits of BPO. Since 2011, our team has provided the flexibility construction firms need to cut down on costs without sacrificing quality. Are you ready to get started? Give us a call at (833) 831-7325 or contact us online today.
Related Posts: