Converting a phone call to a quality lead isn't easy. It requires a well-trained and highly skilled team to know how to handle these calls and acquire a qualified appointment that leads to a converted customer.
Companies can spend significant time and resources to set up an appointment-setting service. It takes away from other essential aspects of business operations. The sales department must also train to learn the script and review lists to determine who to call.
Outsourcing your appointment-setting service with a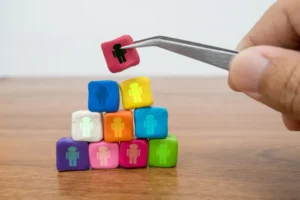 business process outsourcing (BPO) company can be beneficial. Handing over an entire department to another company might seem risky. You probably worry about whether the team you hire can deliver what you need. However, outsourcing can help a business reach its marketing goals.
The many benefits of outsourcing your appointment-setting services to a BPO company include the following:
Better Response Time
Your staff must be available whenever a customer calls to schedule an appointment. However, many companies operate only during business hours. They don't offer communication methods with staff at night and on the weekends. The problem with this is customers quickly get frustrated when they can't reach someone when they need them.
When you outsource to a BPO company, you can offer 24/7 availability. Your appointment setters can instantly respond to calls, emails, and online chats. Instead of waiting for a callback or spending days trying to reach a live person, potential customers will end the call with a scheduled appointment.
Trained Team of Professionals
Training is essential to any business. When you establish a department within your company, each employee must learn about the industry, your product or service, and the tasks required to complete. Training someone new can take time and money, especially if you're starting from scratch and adding an entirely new team.
With outsourcing, your appointment setters won't need extensive training to do their jobs. The BPO company you hire will hand-pick the appropriate personnel who know your industry and how to communicate effectively with your customers. They can anticipate customers' needs, answer questions, and perform necessary tasks accurately and efficiently.
Consistent Quality
It might seem like anyone can schedule appointments. However, appointment setting requires attention to detail and connection with callers. Customers will likely contact a competitor if they don't feel prioritized. With BPO, your outsourced team of appointment setters can provide quality services. They will represent your brand with professionalism and approach each call with care.
You don't have to worry about hiring, managing, and training staff to achieve your goals. When you hire a BPO company, the professionals you get will be your voice and promote your business exactly how you want them to. They can satisfy your customers' needs and prevent callers from encountering a lack of dependable service.
Innovative Technology
Technology is expensive. Companies must frequently upgrade and update their programs to stay relevant in changing industries. You might hire an IT employee or team of IT professionals to manage your business's technology. However, there's a more cost-effective option.
Instead of leaning on in-house personnel to ensure you use and maintain adequate technology, hire a BPO company. Outsourced appointment setters utilize the most advanced technology without compromising the functionality of customer relationship management (CRM) and other software already implemented by the companies they work with.
Cost-Efficient Growth
As a company grows, an outsourced appointment-setting department can expand without delays and additional costs. BPO companies already have a team of professionals to integrate into the services they provide your clients. That means business operations don't have to be put on hold while you recruit, hire, and train new appointment setters. The company can add new team members to the department to keep up with phone calls.
No More Multi-Tasking
Many business owners also depend on their sales team to schedule appointments. Although sales reps can handle both responsibilities, sales, and appointment setting require different skill sets. Sales is also a cutthroat and time-consuming job. When sales reps have more on their plate than sales calls, they must juggle multiple responsibilities. That can lead to mistakes, poor customer service, and other issues.
Outsourced appointment setters only have one job. They don't feel bogged down from multi-tasking because they can focus on one task during their workday. Outsourcing improves productivity for in-house employees and ensures each department runs smoothly.
Learn More About Our Appointment Setting Services
Outsourcing your appointment-setting service can offer various benefits. Your employees can focus more on day-to-day tasks that help you grow and expand your business. You also have free time to handle projects you're most passionate about instead of managing an appointment-setting team. Our team is ready to offer our BPO services to assist your business needs.
If you're interested in outsourcing appointment setting for your company, call 833-831-7325 or contact us online today.
Related Posts: