Successful business owners depend on outsourcing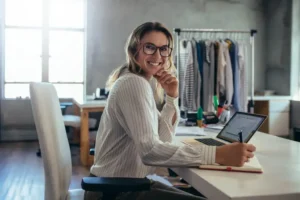 to expand their reach, attract new customers, and increase revenue. If you're struggling to take your business to the next level, outsourcing specific functions is something you should seriously consider.
Below are five small business secrets of business process outsourcing (BPO) you must know about as a business owner.
Picking the Cheapest Service Isn't Always Beneficial
Companies often look for the best deals when hiring third parties to handle specific tasks. However, outsourcing business functions to BPO companies means trusting someone else to do the job correctly. Selecting a company with the least expensive rates doesn't necessarily mean you'll receive quality services.
Although cutting costs is crucial to your bottom line, choosing a service based solely on the price tag isn't beneficial. You should hire a BPO company based on its experience. Thorough research before deciding is essential. You want to ensure you're picking a company with personnel who have the skills and knowledge in the business function you need help with.
Verify Your Business Is Ready to Outsource
You might face internal problems you can't seem to resolve yourself. Although dumping the responsibility on an outside company seems like a good idea, it can lead to more issues. The team you hire might be unable to fix the issues because they're issues no one can fix.
An inadequate workforce or inexperienced employees are obstacles you can overcome by outsourcing. You must ensure your business is ready to allow a different group of personnel to handle aspects of your daily operations before handing off the task.
Before meeting with prospective BPO companies, clean-up is necessary. Get yourself organized and clarify the required function so the company you hire understands your needs. You can equip them with the tools necessary to meet your objectives and effectively manage your brand using customized strategies and proven solutions to resolve potential problems.
Maintain Ongoing Communication
Outsourcing can't be successful if you don't regularly communicate with the BPO company you hire. You must establish your expectations during the initial meeting and ensure the company understands your plans for the future. You must also convey a clear message about your business so the outsourced team will align their processes with your goals.
Although outsourced personnel has the experience and skills to handle the tasks required, you might want to outline the attributes you expect from them. That way, they know how to approach their jobs to match your business's voice, brand, and other essential elements. Follow up with them regularly to determine whether their solutions are working and identify areas that need improvement.
Train Your Team
Outsourced employees specialize in specific business functions so they can provide dependable service. They go through the necessary training to learn about the ins and outs of customer service, marketing, or technical support. With this small business secret, you don't have to worry about whether the BPO company you hire will give you a team that knows what they're doing.
However, you can still offer training. You can provide a sample script if you outsource your customer service department. The script can include possible interactions with customers that team members might encounter and how they should handle them. You can also communicate your company's values so the BPO company utilizes the appropriate measures to maintain them and communicate them to your potential customers.
Complete Evaluations with the BPO Company
Outsourcing tasks to an outside company seems risky. Although you're allowing more experienced individuals to complete business functions you and your employees aren't equipped to handle, mistakes can happen. Challenges can also arise under various circumstances. Predicting where issues might originate is impossible since too many factors can lead to problems.
You should perform routine evaluations with your BPO company to determine strategies for resolving issues and mitigating future risks. Discuss logistics, key performance indicators, and common obstacles team members can encounter. By evaluating these areas regularly, you can uncover the strengths and weaknesses of the BPO company's procedures and implement measures to prevent the same challenges from recurring in the future.
Learn More About Business Process Outsourcing
Business owners juggle numerous responsibilities. From daily operations to dispute resolution, you might feel overwhelmed by the tasks you must complete from one day to the next. You should consider implementing these small business secrets such as outsourcing administrative work, marketing, or another function to give you more time to focus on what matters.
Peak Outsourcing has over a decade of experience offering solutions for companies to thrive. Call 833-831-7325 or contact us online today to discuss your outsourcing needs and determine the appropriate solutions for you.
Related Posts: