As the pandemic rages on, businesses in every industry are finding ways to adapt. As companies grapple with staying afloat, business leaders are taking advantage of new-found opportunities.
Business outsourcing is booming in popularity as business owners try to minimize the long-term effects of the pandemic.
More and more, they are reaching out to external suppliers for assistance with IT services, payroll, customer experience, accounting, shipping, and so much more.
During these uncertain times, you have to be flexible and responsive to new avenues of success. Here's how outsourcing can help your business thrive in challenging times.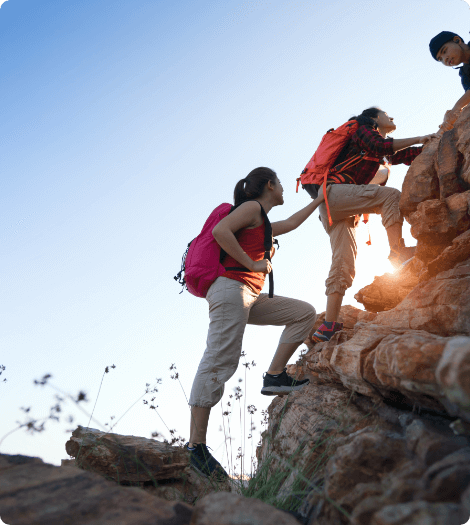 Outsourcing is a valuable option for businesses hoping to maximize efficiency and control costs.
One of the main benefits of outsourcing is decreased labor costs. Instead of employing someone full-time, outsourcing allows you to carry a flexible workforce who work when you need them. You only pay for the services you need.
Outsourcing is also a good way to cut down on other expenses like shipping and materials. For many companies, moving some business functions overseas saves a significant amount of money. Outsourcing allows you to have access to a highly skilled and flexible remote team. And many business owners are taking advantage of this option as a cost-effective solution during the pandemic.
Focus on Core Business Functions
Too many businesses are struggling during the pandemic. As a business owner, you're looking for every opportunity to keep moving your business forward. That often means focusing on what matters most. Although your main concern may be your core business functions, you can't ignore other essential business processes.
During the pandemic, many business owners are choosing to outsource various tasks so they can focus on keeping their business going. Outsourcing human resource tasks, IT services, or accounting needs may help you narrow your focus to your core concerns right now.
If you're wondering what tasks to outsource, that depends on your business needs. Generally, business owners outsource repetitive tasks like data entry and highly specialized tasks like website development or graphic design.
As a company grows, so does its need for new talent. Outsourcing allows you to hire highly skilled professionals without the extra expense of having to train them or offer a benefits package.
This gives you access to new talent who can help you grow your business. For example, a small business may need additional IT services but may not have an employee with the right skills for the job.
Outsourcing allows you to choose the services you need to fill the gaps within your company. If you feel your business needs new talent to keep moving forward, outsourcing may be the perfect solution.
Launching a new project can be an expensive endeavor. You may need to secure resources, hire new employees, and complete an onboarding process.
If you don't have the manpower you need for a new project, outsourcing may be a viable solution. Most outsourcing companies have a bank of talent ready to start when you need them.
If you're hoping to launch a new project and don't want to wait, consider outsourcing to a company that has the team and resources ready to go.
Managing risk is a critical part of running a business. And it's especially challenging during downtimes.
Outsourcing one or more of your business processes allows you to share that risk with a partner company. But choosing the right partner is key.
An outsourced team should have the expertise and experience to hit the ground running, minimizing the risk for your business. Before you outsource any of your business needs, be sure to research the company and its track record of service.
Although you can never eliminate risk altogether, you can minimize risk by choosing a proven leader in outsourced services.
The ability to adapt to a changing market can keep your business moving forward. As the economy recovers, flexibility and meeting the needs of your customers can help you grow your business.
Outsourcing allows you to work with professionals on short-term or flexible contracts for any of your pressing needs. Outsourcing non-core functions of your business allow you to focus on what matters most.
Adapting to new and better ways of doing business can open make your company more efficient and better able to meet the needs of today's customers.
Remote work and virtual meetings are here to stay. Programs like Skype, Zoom, and other virtual apps have replaced weekly staff meetings. Although sometimes in-person meetings are necessary, virtual meetings have made remote work arrangements much easier and safer.
Service providers do not need to be on your property or even in the same state or country. Improved technology has made outsourcing business processes more affordable and more effective than ever before.
Whatever your business needs, there's outsourcing available to fulfill the role. Technology gives you access to a highly-skilled remote workforce at your disposal.
One benefit of outsourcing is increased efficiency. You get to focus on core business practices while you entrust other business functions to outside specialists.
Instead of training employees to handle very specific tasks, you have a team of specialists at your disposal. This saves you time and money associated with onboarding, training, benefits, absenteeism, and more.
In today's business climate, employers are looking for ways to keep their business thriving while saving money and maximizing efficiency. Outsourcing helps employers focus on the heart of their business while outside experts handle other necessary business functions.
Many business owners are struggling with staffing and adjusting to remote work solutions right now.
It's risky to have an office full of employees, but not all positions are suited for remote work.
Outsourcing providers are accustomed to serving multiple businesses in a remote capacity. They have the ability to work remotely to complete projects and business processes in an efficient way.
Hiring an outside team allows you to keep vulnerable employees at home right now. You can keep your staff handling core business functions while outsourcing other business needs.
Simplify the Onboarding Process
Onboarding new employees during the pandemic isn't easy. If you're unable to conduct interviews or in-person training, hiring new employees becomes an obstacle.
Outsourcing is an easy solution for many employers. You don't have to locate talent or conduct interviews.
Outsourcing from an established provider ensures you're getting a vetted professional to assist you with your project. The company has done the hiring and training for you, saving you time and money.
Outsourced employees are ready to assist you and provide the knowledge and expertise you need to keep your business moving forward in difficult times.
Businesses of all sizes are reaping the benefits of outsourcing. It's not just for large companies anymore.
Small businesses benefit from outsourcing too. Many small business owners find outsourcing to be a cost-effective and efficient way of doing business.
Competing in your industry is a challenge anytime but especially during a pandemic. Outsourcing gives you access to talent, knowledge, and resources to help your business grow and compete during trying times.
Many businesses have lost customers during the pandemic. But to compete, you must keep your customers happy.
Many people have lost jobs or are making less money, and this influences their spending habits. But other customers expect you to adapt to the times and step up the customer service.
Today, customers are shopping for everything online. And they expect fast and friendly service.
This change in consumer behavior is expected to continue long after the pandemic is over. If you're not meeting your customers' needs, your competitors will.
Outsourcing can help you fill in the gaps so you can continue to produce and deliver great products and customer service. Customers notice when you go the extra mile to meet their needs, and they reward good service with loyalty and future business.
Outsourcing opens up a world of possibilities for your business. You gain access to highly skilled professionals who can help you grow your business and adapt to the changing business landscape.
Outsourcing can provide personnel to handle logistics, finance, marketing, IT, legal services, or whatever you need for your business. This can save you time and money while expanding your resources and potential for growth.