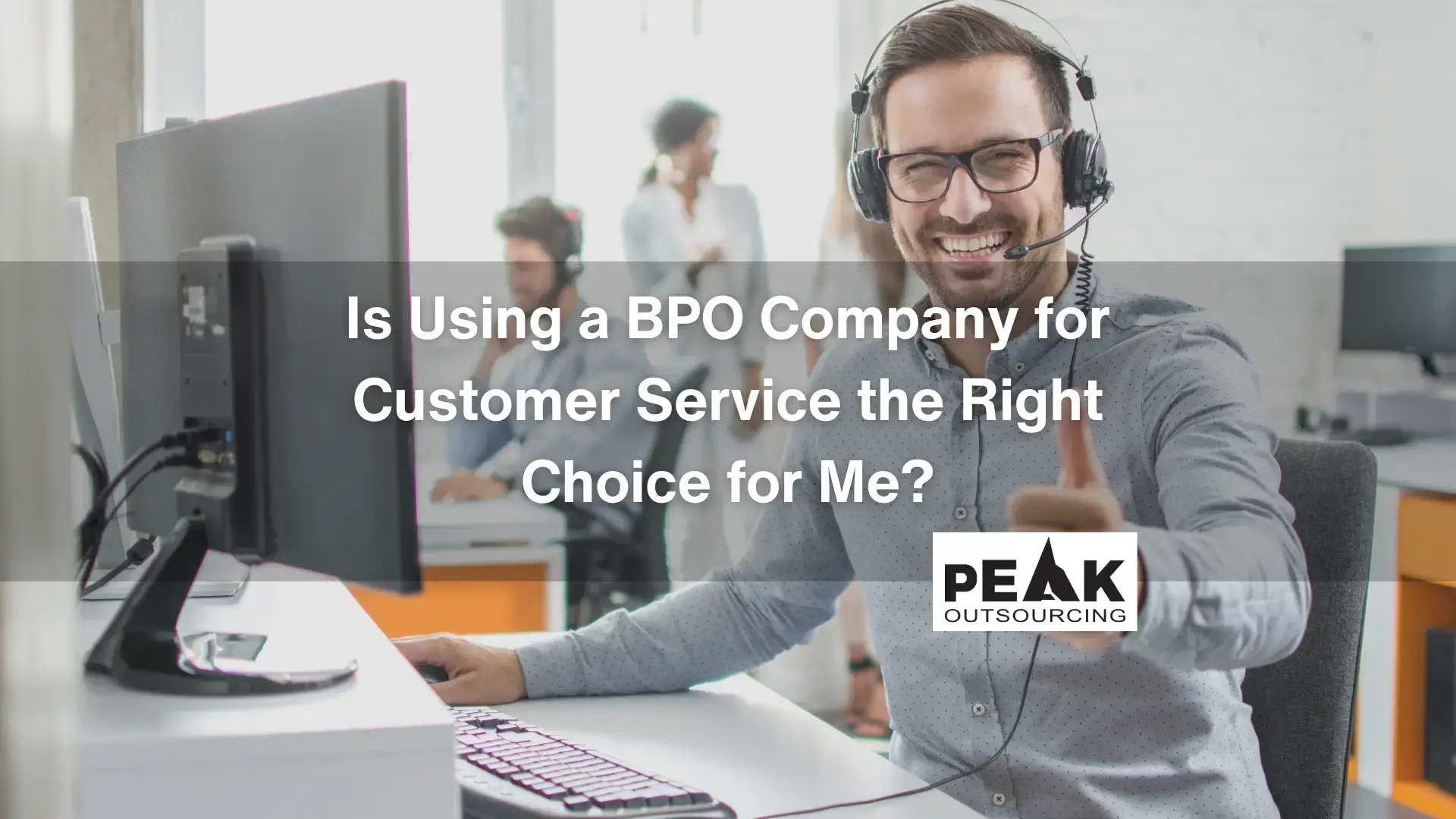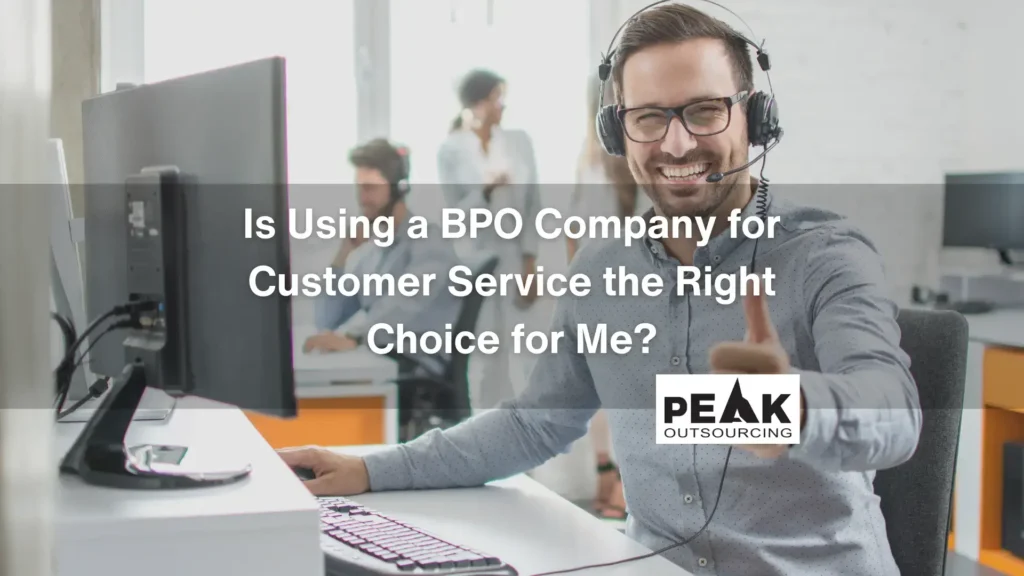 Almost nothing is more important to your business than providing customers with a quality customer service experience. Customer service can make or break a business, generating positive feelings and loyalty or shattering a customer's faith in your ability to do business and treat them like they matter. It means the difference between a repeat customer and a negative review. With customer service being so integral to the success of your business, should you consider outsourcing this work to a third party?
At PEAK Outsourcing, we understand that every business has specific customer needs. Is working with a customer service BPO the right choice for your business? We help you explore the pros and cons of using a BPO company to address your clients' unique customer service needs.
How Customer Service Impacts Your Business 
High-quality customer service can be crucial to the success of your business. It adds additional value to your brand, building loyalty and credibility. A good customer service experience can also translate into repeat business, up sales, and good word of mouth, increasing the reach of your business.
Think about the last time you spoke with someone looking for help or advice over the phone. Long wait times, unresponsive service, and agents with bad attitudes can sour the experience, leaving you feeling frustrated and hopeless. Is that what you want for your business? Do you want to be associated with poor customer interactions and lackluster service?
A friendly, knowledgeable, and responsive customer service team can be worth its weight in gold. While undoubtedly your in-house staff knows how to assist your customers, do they have the time, patience, and resources to navigate the process effectively? How do you know if using a BPO company for customer service is the right choice for your business?
Pros of Using a BPO Company for Customer Service
How can using a BPO company for customer service support your business and help it grow? Consider these positive aspects of investing in outsourcing your customer service:
Increased availability– Does your in-house team work traditional hours? What happens when your customers need support beyond the traditional 9 to 5? Outsourcing customer service can increase availability, offering your customers 24/7 service and support when needed.
Multilingual service – Your customers come from all walks of life. Offer them the support and service they need in numerous languages. Outsourcing customer services gives your clients access to courteous representatives who speak their language, increasing customer satisfaction and loyalty.
Reduce the burden on in-house staff– Helping the public can be time-consuming and challenging. Working with a BPO company, you get quick, responsive, and friendly customer service from individuals trained to manage customers. In contrast, your in-house team works on running your business and driving more significant marketing initiatives.
Cost savings – Save money by hiring a BPO company to handle your customer service needs. Outsourcing customer service tends to be much more cost effective than hiring, training, and staffing your in-house team.
Access to specialized and experienced professionals – Customer service BPOs are professionals. They have the experience and credentials to effectively navigate the challenges that can arise in the customer service space. They may also have access to more advanced technology that can help manage and streamline the customer service experience.
Drawbacks of Outsourcing Customer Service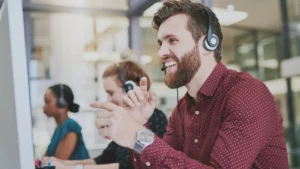 What are the potential drawbacks to hiring a BPO customer service company? Consider the following:
Quality assurance – Do you know who you hire when investing in a BPO customer service company? With an in-house team, you can constantly manage quality. That's not always true when you outsource. You have little to no control over the people helping your customers address their needs and concerns. Not all companies are equal. Some treat customer service as an afterthought and can hurt your company's reputation. Do your homework and ensure your chosen company works with quality customer service professionals.
Security Concerns –Some customer service agents must manage a customer's personal information, including name, address, credit card information, and other sensitive data. Outsourcing customer service may present security concerns for your customers. Again, it is vital that if you choose to outsource customer service, you choose a company you can trust.  
Is Using a BPO Company for Customer Service the Right Choice?
Using a BPO company for your customer service needs can benefit your business and increase the productivity of your in-house team. However, you need to invest in a company you trust and can work with you to address your customer's unique needs and concerns.
At PEAK Outsourcing, we pride ourselves on working with you to create a uniquely tailored customer service approach that works with your business. We want to give you and your customers the best service possible. Contact our team online or call us at 1-866-796-0810 to learn more about outsourcing your customer care today.
Related Reading: