Business owners often outsource because they don't have enough time to manage every aspect of daily operations. A commonly outsourced task is social media. Posting engaging and informative content across multiple social media platforms requires significant thought, effort, and skill. Social media management can be mundane.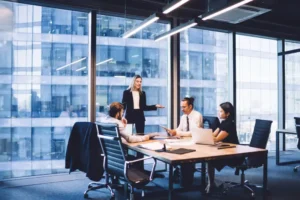 Creating compelling posts that attract the target audience and boost traffic to the company's website is time-consuming. Managing social media accounts also means analyzing data and developing new strategies to stay current with constantly changing trends. You can avoid the tedious responsibility of social media marketing and instead enjoy from the benefits of outsourcing social media marketing to a business process outsourcing (BPO) company. Here's how outsourcing social media can free you from mundane tasks.
Delegate to an Experienced Team of Professionals
When you handle your company's social media accounts, there is little time to focus on other aspects of your company. Posting a few sentences or funny photos isn't enough to keep visitors engaged. You must understand how social media works and know what content can benefit your business the most.
By outsourcing social media to a BPO company, you gain access to a team of professionals who know how to utilize social media platforms to promote your brand, messaging, and product or service. Instead of spending time coming up with compelling posts, you can enjoy the benefits of outsourcing social media marketing and focus on more important tasks.
Improve Your Return on Investment
You can increase your return on investment (ROI) with an experienced BPO company. Social media professionals can view valuable metrics such as client engagement, content statistics, and other data to improve your ROI.
Reviewing analytics yourself takes you away from running your business. You might not understand what the numbers mean. Learning about the data and how to use it to your advantage requires additional work.
Effectively Promote Your Brand
Promoting your brand and increasing your presence on social media requires a knowledgeable social media team. Outsourcing your social media to a BPO company allows someone else to create and maintain a consistent brand identity across each platform your business uses.
The company you hire can create and implement a strategy to engage your target audience and achieve your social media marketing goals. As a business owner, you want to oversee every job function but don't have the time to manage the day-to-day tasks. Instead of assigning projects to in-house employees, instruct a BPO company on what you want, and they can work independently on meeting your goals.
Optimize Content with Quality Analytics
You might not have access to essential tools and resources. Even if you do, combing through each statistic and data point takes time that you don't have. You can outsource to a company with the necessary resources and tools to analyze your social media performance.
Analytics offer insight into the type of content that works, which platforms see the most traffic, and where improvements are necessary. Your BPO company can access its many resources to optimize your social media strategy. They can find a way to achieve better results by incorporating different content, determining the posts that offer better engagement, and focusing on the platforms your target audience uses the most.
Update Content to Keep Up with Trends
Outsourcing to experienced professionals means receiving in-depth data results and reports to see where your social media is effective and what requires a tune-up. However, you'll receive more than data. You'll also get advice on taking your social media marketing to the next level.
A BPO company can also keep your content fresh to expand the reach of your social media campaigns. Your campaigns will benefit from the breadth of skills and knowledge your outsourced employees have acquired from working with other companies in the same industry as yours. They know about current trends and can anticipate future trends.
Access Additional Services
If you want to focus on only one area of your business and allow others to handle the remaining tasks, outsource more than your social media. When you hire a BPO company, you learn about additional services. Instead of managing office administration, lead generation, and other departments, the company you hire can take on these responsibilities for you.
The outsourcing possibilities are endless. You can take advantage of various services you might have never considered using. Handing off tasks other than social media management means you can direct your time and energy to more meaningful projects you enjoy instead of spending countless hours on jobs you find boring or confusing.
Elevate Your Social Media Strategy with an Experienced BPO Company
The multiple benefits of outsourcing social media marketing are challenging to ignore. One of the most valuable advantages is allowing someone else to handle mundane tasks so you can focus on the parts of your business you care about most.
Peak Outsourcing has a team of dedicated and knowledgeable social media marketing professionals who will create posts that are consistent with your brand identity to attract more customers to your business. Call us at 833-831-7325 or contact us online to discuss our outsourcing services to fulfill your business's needs. Don't take our word for it; see our results for yourself.
Related Posts: