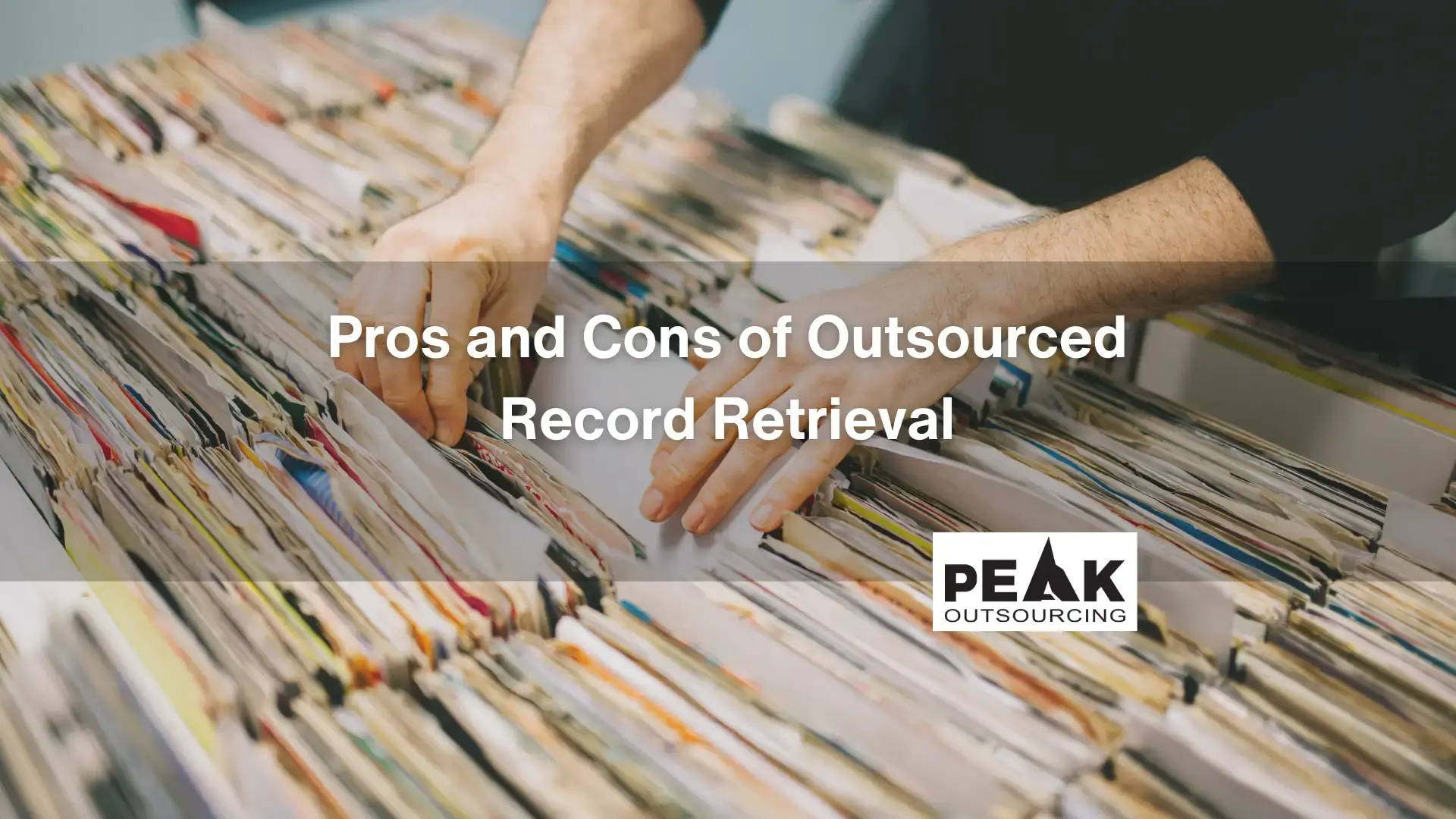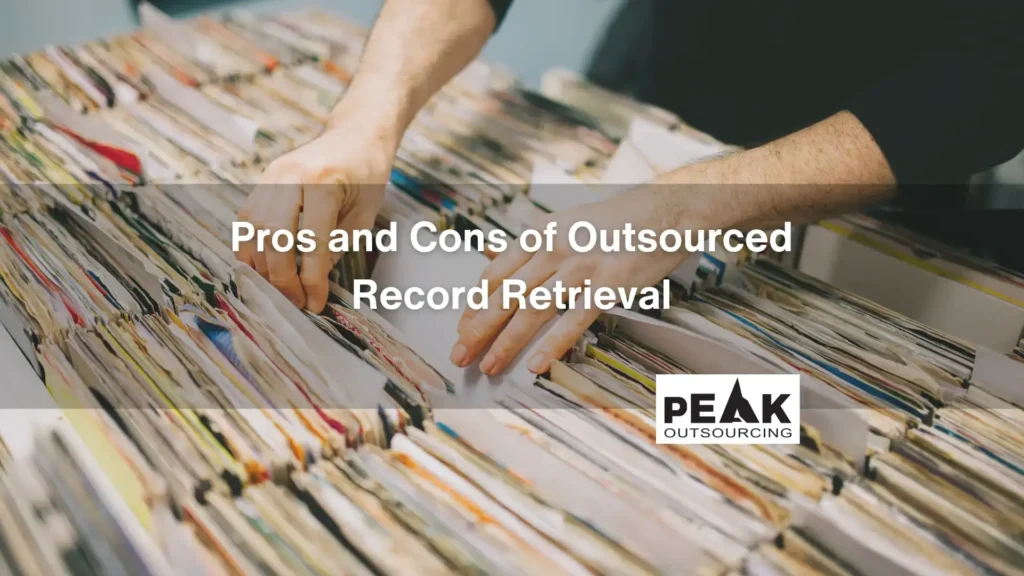 Outsourcing specific tasks can save time and money, making your business more efficient. Yet, how do you know if outsourcing record retrieval is right for your business? Does the increase in efficiency and productivity outweigh the potential problems with communication and flexibility? Does opening your record retrieval process threaten the safety and security of your patients or customers' personal information?
At PEAK Outsourcing, we want to help you make an informed decision by highlighting the pros and cons of investing in outsourced record retrieval.
Pros of Outsourced Record Retrieval
Law firms, medical practices, and numerous other industries spend countless hours retrieving vital records and documentation. The record retrieval process can be tedious and time-consuming, impacting the cost-effectiveness and efficiency of specialized in-house teams. Outsourcing record retrieval saves time and money, allowing better allocation of in-house staff and resources for essential tasks. Some of the pros of outsourcing record retrieval include:
Less training and fewer in-house personnel – When you outsource record retrieval efforts, you are slashing the time and money you need to spend on employing and training your in-house record retrieval staff. Instead, you can better allocate your resources to other business areas, increasing efficiency and productivity.
Efficient turnaround time – Outsourcing record retrieval can also increase efficiency by providing a quick turnaround time. An outsourcing agency specifically focuses on the task at hand, meaning they can dedicate all their time and attention to getting you the documents and records you need promptly without distractions.
Expert resources available – Choosing an experienced, high-quality company to handle your record retrieval means investing in professionals with expert resources designed to do the job. Quality outsourcing companies work with knowledgeable and professional record retrieval specialists familiar with the highly complex and sensitive subject matter.
Advanced technology at their fingertips – Many high-quality outsourcing companies use advanced technology and programs to streamline the record retrieval process and customize the formats of the documents their clients need.
Detailed-oriented and accurate – Record retrieval outsourcing agencies die if they are not efficient and accurate. Data security, document accuracy, and confidentiality tend to be high priorities.
Cons of Outsourced Record Retrieval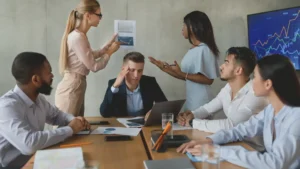 Although there are several positive benefits to hiring an agency to handle your record retrieval, there are some cons you may want to consider. Reflect on your business needs and consider your desired control level in the record retrieval process. Some of the main drawbacks to hiring a third party to manage your record retrieval can include:
Issues with communication – One of the most significant drawbacks to investing in outsourced record retrieval involves communication. You can't walk down the hall and ask an in-house team member how progress is coming. Your access to an outsourced record retrieval team may be limited, meaning your communication may also be limited. If you have concerns about discussing your needs with an outsourcing partner, ask whether they are responsive and provide round-the-clock support to their clients. If the outsourcing agency operates overseas, clarify whether potential language barriers may impact the quality of the service you receive or cause delays in record retrieval and turnover.
Lack of flexibility – Some outsourcing firms might not offer customized record retrieval solutions tailored specifically for your business. Instead, they focus on providing multiple clients with one type of service and may not have the skills to understand and pivot to your business's unique needs and requirements. Always learn about your chosen outsourcing agency to ensure they provide the expected services.
Get in Touch with PEAK Outsourcing Today to Help with Record Retrieval
The benefits of outsourced record retrieval vastly outweigh the negatives. Outsourcing record retrieval can enhance your business, saving money and priming your business for growth. At PEAK Outsourcing, we go to great lengths to ensure our professionals are trustworthy and efficient, streamlining the record retrieval process while offering you the peace of mind that comes with knowing your vital documents are in good hands.
Are you interested in learning how outsourced record retrieval can help your business become more effective and efficient? Discuss your needs with our outsourcing professionals. Contact our office today to find out how we can address your business's needs.
Related Reading: