A successful business generates profit by offering a product or service to consumers. Unfortunately, consumers don't just start knocking on your door, clamoring for your product. It takes considerable time and effort to turn potential leads into loyal clients. Part of that process is taking informational phone calls or inquiries and transforming them into qualified leads that eventually result in a conversion.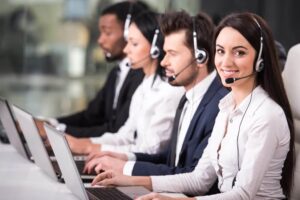 Maneuvering potential clients through the sales funnel can be challenging. It takes a highly trained intake team to qualify leads and schedule appointments with potential prospects. Appointment setting can build trust and ultimately lead to a sale. However, fully training an in-house team of sales professionals can be daunting and expensive.
Peak Outsourcing can help you build your business by outsourcing B2B appointment setting, giving you access to a skilled team of sales professionals who know what it takes to convert leads into clients.
Secrets for B2B Appointment-Setting Success
B2B appointment setting is crucial because it helps you streamline lead generation. The process can be optimized for your business model and increase the sales for your business. More sales translate into more revenue. Sales is a numbers game. The more qualified leads you generate, the better your chances of securing clients and their repeat business. However, some strategies can help you build your sales funnel and find B2B appointment-setting success. When you outsource your B2B appointment setting, your partner sales team can incorporate all these tips to be effective for your business.
Develop Strong Communication and Interpersonal Skills
Strong sales team members tend to have excellent written and verbal communication skills. Someone with a knack for communication can effectively relay your company's strengths and goals to potential clients, generating interest and building trust. Interpersonal skills help a successful sales team member build rapport with potential clients. Listening to the needs of someone, empathizing with their struggles, and engaging in thoughtful conversations show that you and your business care about delivering on your promises, not just securing a client's money.
Invest in a Multi-Channel Strategy
You need to be able to reach people where they are. That may mean following up on phone calls, responding to email inquiries, or engaging with potential clients on social media platforms. Investing in a multi-channel strategy allows you to target more potential clients. From there, your sales team can build out a network, qualify leads, and set appointments.
Timing Is Everything
A professional sales team understands that timing is everything. Your prospects also have busy lives and full schedules. Reaching out to them when it's convenient is vital. A knowledgeable sales team will pay attention to the best time of day or week to talk to your potential customers. Making an appointment for a day or time when your prospect is overwhelmed or busy will only lead to stress and disappointment.
Similarly, a skilled sales team is quick to respond to potential clients. Waiting too long to set an appointment or address questions can leave a poor impression of your business.
Personalize Your Pitch
Setting an appointment is only part of the equation. Ultimately, an appointment is your vehicle to convert a qualified lead into a long-term client. Pitching a prospect with a canned speech tends to be boring and ineffective. Skilled sales team members take the time to research the needs of a potential customer and tailor their sales pitch to the unique struggles and concerns of the prospect. This approach shows potential clients that your business cares about providing solutions and adding value.
Data Is King
Sales leaders never walk into an appointment unprepared. To convert a lead into a client, you need to back up your claims with solid facts and data. Telling a potential client that you can help is weak. Showing a prospect how you can help using infographics and data is much more powerful and compelling. The B2B appointment is your chance to outshine the competition and put your best foot forward.
Be a Problem Solver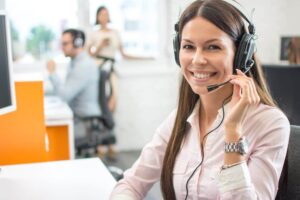 People don't want to be "sold." Stand out from the crowd. Do not use an appointment as an opportunity to sell. Use it as an opportunity to be a problem solver. A prospect is coming to you because they need something. Show them how you can add value by solving their problem.
Track Progress and Monitor What Works
When implementing a B2B appointment-setting strategy, set a goal or metric. Collect and monitor your progress toward your goal. By reviewing your team's success stories and failures, you can better assess how your appointment-setting strategy is working and adjust as you move forward.
Increase Efficiency. Invest in Professional B2B Appointment Setting Help
At Peak Outsourcing, our team can help you optimize your sales funnel and expand your business by nurturing leads and converting prospects into clients through outsourced appointment setting. Highly trained professionals can help identify quality leads and position them for the appointment stage. Your sales team can then pitch to these high-quality leads, increasing your chances of conversion.
Stop wasting time and money chasing poor-quality leads. Outsource professional B2B appointment setting, and let your team focus on turning leads into loyal clients. Contact Peak Outsourcing for more information.
Related Posts: