Ar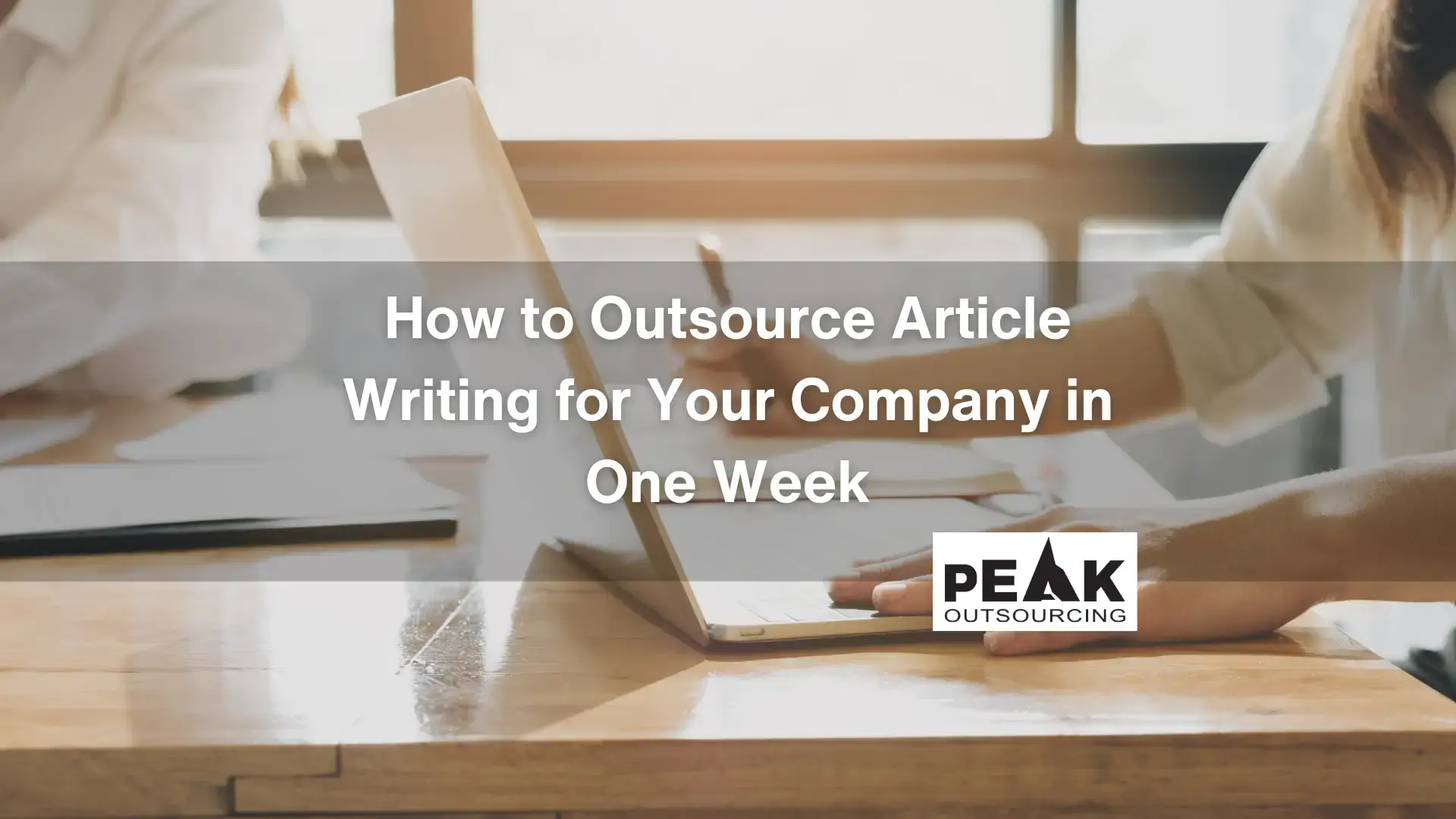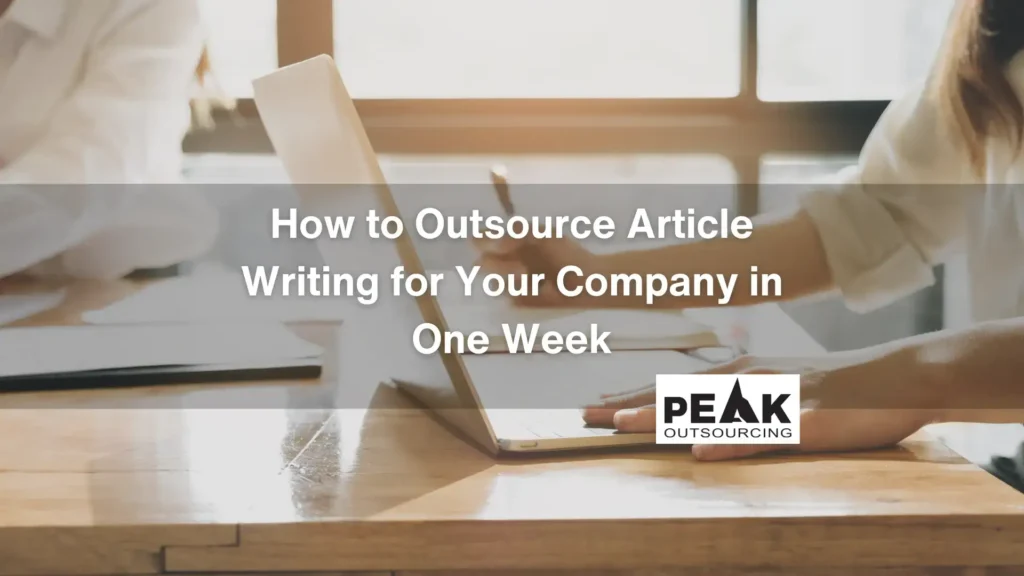 Outsourcing, using your in-house team, or even AI: there are many ways to generate articles for your business today. What method delivers tried and true results that can help your business grow? The answer is outsourcing. Outsourcing your article writing can save you time and money and generate compelling articles customized to your unique business needs.
However, what if you need to get up and running now? How can you outsource article writing for your company in one week? The challenge seems daunting, but it doesn't have to be. The team at Peak Outsourcing can help.
Do You Need to Outsource Article Writing? 
Do you consistently need to meet publication deadlines? Are you in need of help to come up with new ideas on how to promote your business? Need more compelling articles to get your story out to your audience? It may be time to stop wasting time and outsource your article writing. Outsourcing gives you and your business access to highly skilled writers who can generate exciting and compelling articles to help drive your business.
The benefits of outsourcing article writing outweigh using your in-house team or relying on AI for your content. Moreover, outsourced writers are creative and experienced professionals who know their craft and how to deliver well-researched and thoughtful pieces. In contrast, unlike AI, outsourced writers create accurate and customized copy with that certain spark only a human can capture. Outsourced writers can also help increase the efficiency and productivity of your existing staff by letting them focus on their niches without overextending them by forcing them to write copy.
How to Outsource Article Writing for Your Company in One Week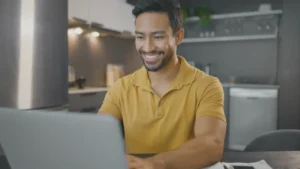 To start outsourcing article writing for your company within a week, follow this streamlined blueprint:
Define the Project Scope: First, assess your needs. Why do you need article writers? Is it for ongoing content or specific topics? Determine the frequency, number, and length of articles required. This clarity is crucial for outlining your requirements.
Identify Your Goals: What are your articles aiming to achieve? Whether it's educating, influencing decisions, or SEO optimization, setting clear goals gives outsourced writers a precise direction and ensures their work aligns with your expectations.
Establish a Realistic Budget: Outsourcing can be cost-effective, but it's essential to allocate a reasonable budget. Furthermore, this ensures you attract skilled writers who can deliver the quality, tone, and accuracy your business needs.
Engage with an Outsourcing Company: Instead of the time-consuming task of sifting through resumes, partner with a professional outsourcing firm. They can assess your needs and connect you with high-quality writers. These writers are typically well-vetted and experienced, ensuring they produce compelling content that drives your business goals.
By carefully evaluating your business's needs, defining your article requirements, and collaborating with an outsourcing company, you can efficiently set up article writing outsourcing in just one week.
Contact Peak Outsourcing and Get Started with High-Quality Articles Today 
Avoid the uncertainty and risk of AI and allow your in-house team to focus on what they do best. Let Peak Outsourcing help you find high-quality, knowledgeable article writers who do more than write. They deliver measurable results. At Peak Outsourcing, we can help you find article-writing experts to provide you with content with a unique voice and perspective. High-quality articles and content can help take your business to the next level, increasing brand awareness and visibility.
Contact Peak Outsourcing online or call us at 1-866-792-0580 today and discuss your article writing needs with our team. We want to help you invest in growing your business.
Related Reading: